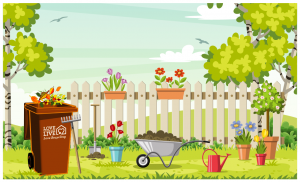 September
Summer ebbs away. It's cooling down and the length of days and nights are evening up. Seeds are ripening and it's harvest time. Burgeoning hedgerows provide food for birds and mammals to feed up on in advance of winter. The blackberries are finishing up but sloes and rosehips are still ripening along with acorns, cobnuts and chestnuts.
Saving seed
Saving your own seed for planting next year can be really simple and brings many benefits. The most obvious advantage is that you won't need to buy it from someone else, so can save money. Be aware though that seeds from F1 hybrids will not come true so you may want to take this into consideration when choosing what to buy in the first instance.
It's easy to collect seeds from plants such as aquilegia, sweet pea, marigold and love-in-a-mist. Choose a dry day to pick them and then allow the seeds to thoroughly dry naturally; spreading them out on newspaper for a few weeks can work well. Keeping them in paper envelopes in a cool, dark place is fine for short-term saving (ie to plant next year). Don't forget to label and date them.
It's also really easy to save seeds from tomatoes. So if you have grown some particularly tasty ones this year just choose a good specimen and cut it in half; scoop out the seedy centre and sieve away the juicy content. Place the tiny seeds on some kitchen roll or similar absorbent paper so they can thoroughly dry. Label, store and remember to plant them in the spring.
If you continue saving seeds from your best plants, they will adapt to local conditions and you can be confident that they will do well. You can share seeds with friends and family and favourites can be passed down through generations. Your saving will aid diversity in seed stocks and help preserve old varieties that are in danger of being eradicated by big seed corporations that focus on fewer, often hybrid, varieties. For more information on seed saving and The Heritage Seed Library visit www.gardenorganic.org.uk
Leaving seed
It is tidy up time in the garden, but don't be too vigilant. Leaving some seed heads will provide valuable food for birds over the winter and encourage them into your garden. Sunflowers will be particularly popular and the beautiful structure of plants like fennel will also provide something attractive for you to look at when all the lush growth of summer subsides.
Last chance to…
If you want to sow a wildflower meadow or just a small patch of wildflowers, now is the time.
If you are quick and can find some seed potatoes at the garden centre you just about have time to get a crop in time for Christmas!
If you moved any houseplants outside over summer, take them back indoors, before temperatures start to drop.
Want the garden waste collection service?
Wealden's Garden Waste Service enables residents to subscribe to have up to four garden waste bins emptied on a fortnightly basis. The new subscription year has already started but you can still sign up by visiting www.wealden.gov.uk/gardenwaste . If you have already subscribed but want an extra bin call us on 01323 443322. Happy gardening!